New Jersey Association oN Correction (NJAC)
I conducted a website audit for NJAC as a volunteer through Catchafire.org, a website that connects professionals with mission driven organizations. I gave feedback on the current website's layout, branding, content, user functionality, and other features. I gave recommendations for improvements.
Seniorlink
I capture the experience of users by creating task flows on the white board focusing in on their pain points and thinking about how our product can address those needs.
BrightStarr
I created personas based off of workshops at a client site.
Low-fidelity wireframe of News Article Page for a client's intranet.
Medium-fidelity wireframe of a home page design for a hospitality client.
High-fidelity wireframe of a home page for another client's intranet.
liquidlab
I created a home page desktop design for a juice store.
NJAC
I created a home page desktop design for a non-profit organization.
Mr. Bin's Sushi
I created a desktop design for my favorite sushi restaurant.
Arthur Murray
View the prototype I created on Invision. It demonstrates the interaction design of a mobile app idea I had for an international dance studio franchise. For context, read the case study.
SEniorlink
In Indiana, I teamed up with the product manager to conduct usability tests at caregivers' homes (shown in pink). I created the script/guidelines and the test prototypes, both desktop and mobile to cover the different devices our caregivers used. As we learned what design option didn't work, I made quick modifications of the prototype to verify the pattern of what worked.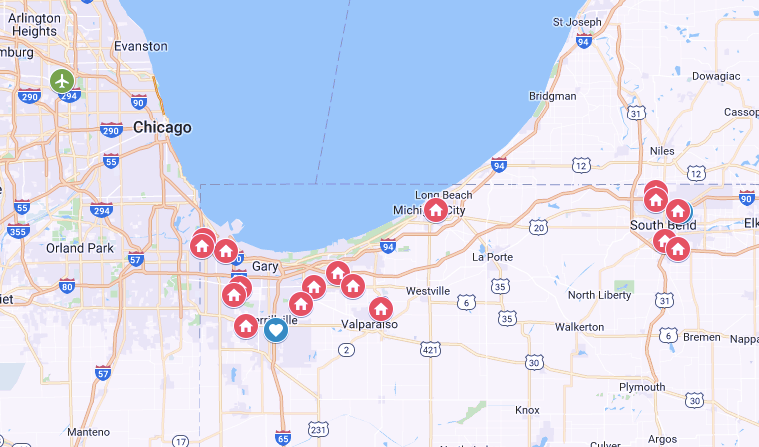 MEtro Real Estate Investors Association (MREIA)
MREIA is a real estate group in Central NJ founded in the 1980s. The board wanted to boost their image, stick out from the other local real estate groups, and grow their membership. To help accomplish these goals, we first focused on the website, the first (digital) face most people would see. The website needed a more modern look, a better way to communicate the value of joining, and needed to be mobile friendly. The redesign aims to improve usability and connect with audiences of various age ranges. When thinking about the copy, it was important to have a voice and tone that was encouraging, educational, and supportive, especially for people who are completely new to real estate. I've linked the website to Google Analytics to gather data and am currently working on getting feedback from members.